Wedding favors have come along way over the years.  The common ones used to be mints or five Jordan almonds. The five Jordan almonds symbolized the five hopes of the new family: wealth, health, longevity, happiness, and fertility. Now, couples have become so creative when it comes to wedding favors for their wedding. Here are some of my favorites that I have seen lately:
Creating a wedding soundtrack and giving each guest a CD with songs that are from your wedding.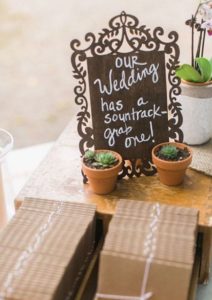 2.  To-go boxes of a piece of your wedding cake. There is always left over wedding cake and why not let it go to waste!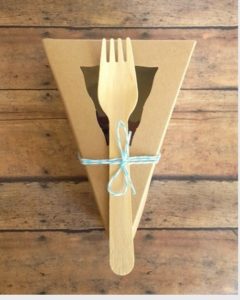 3. Everyone loves a personalized sketch artist! How about being able to take one home.